Skip to Content
Dri-fix Restoration of Houston Restores Your Home & Office
Having a fire rage through your home or business is one of the most terrifying experiences an owner can go through. No longer do you need to go through it alone. Dri-fix Restoration of Houston's technicians help provide you with comfort while developing solutions before implementing our fire restoration services. For years, our neighbors and fellow business owners have reached out to our licensed and insured team because they know we deliver excellent customer service while swiftly making their space safe to live and work again. We also equip them with industry-leading tools to ensure all water is extracted and your chances of mold are significantly reduced. Give us a call as soon as you need fire restoration services because the more quickly we can get there, the more money you can save.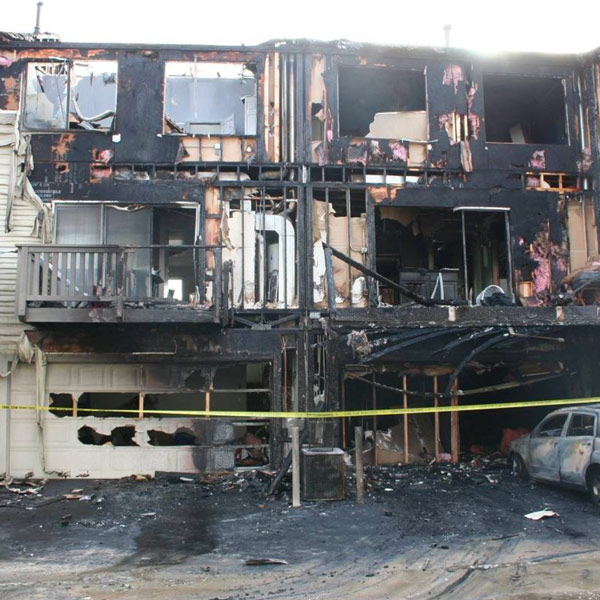 Rely on Us for Fire Restoration
After the fire's flames have been ousted, Dri-fix Restoration of Houston gets to work with fire restoration services. We provide all our customers with stellar solutions to ensure they get back to work or into their home as soon as possible. Fire brings more than complete destruction to your building. First responders will use water to put out the fire, and while necessary, this practice can easily lead to mold and mildew if not extracted right away. You will also need repairs to the damaged walls and flooring. Finally, cleaning and sanitization are needed to remove all harmful bacteria. Our team has seen it all, which is why we are the best ones to call when your building has experienced such an accident.
Our Fire Restoration Services
Cleaning
Removing soot and other debris from the fire helps us navigate your building better and safer.
Inspection for Repair and Removal
Each job starts with an initial assessment to help prepare ourselves and quickly complete our tasks.
Renovation
We can also help you look at the fire in a positive light by offering renovation services. Maybe this is the time to change up the kitchen and other rooms in your home.
Repair
If there are damaged walls or wood in your building, we work to have them looking their best by repainting and refinishing the surfaces.
Sanitization
With environmentally-friendly chemical solutions, we make your work and living space healthier to breathe and reside in again.
24/7 Emergency Fire Restoration Services
We can help with fire restoration services whenever you need us. Dri-fix Restoration of Houston is available to assist with fire restoration services. The quicker you call on us, the sooner we can get to work. The longer you leave these issues unattended, the more damage they will do to your building. They can even begin to affect your health once the mold begins to take hold of your space.
Call the Best Water Damage Services Company in Houston, TX