Skip to Content
Dri-fix Restoration of Houston Protects Your Home from Water
Dealing with water damage restoration should be left to the professionals. Dri-fix Restoration of Houston in Houston, TX is the team to call when you need such assistance. We can swiftly find the root cause and prevent any further problems from spreading throughout the home, such as weakened foundations, damaged walls, and mold. We train all our technicians to handle any job with skill and ease to make your home or office safe again. They also use only the best materials and industry-leading tools when offering our water remediation services. Give us a call today and let our team give your home or business a thorough inspection.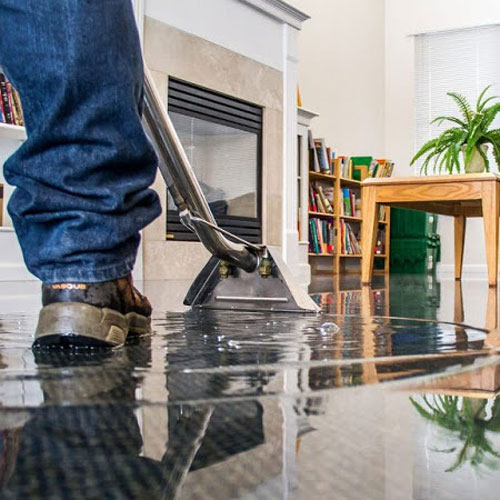 Residential and Commercial Water Remediation Services
For many years, we have helped our neighbors and fellow business owners from experiencing severe damage from issues dealing with water, such as leaking pipes, burst pipes, flooding, and more. The quicker you call our team, the sooner we can help you save money by reducing the amount of damage in your building. No matter the size of your house, restaurant, boutique, call center, or fitness center, Dri-fix Restoration of Houston gets the job done right on the first try so you can get back to your day-to-day life. Equipped with the proper tools and knowledge, we swiftly get your space clean and habitable.
Water Remediation Inspection
We will assess the situation to provide you with a proper estimate for the required water remediation services.
Water Removal
With powerful pumps and vacuums, we successfully extract hundreds of gallons of water from your building to prevent further damage from happening.
Drying Process
Our team may have issues reaching and extracting some water in your walls or floor. When this is the case, we use air movers and dehumidifiers to remove the more challenging to access water.
Clean & Sanitization
Items throughout the home can be damaged from water, but with our cleaning and sanitizing services, help restore and protect them from mold and mildew. They also help prevent issues from occurring after we leave.
Restoration
Getting your house and business back to its pre-water damage condition includes installing new drywall and other reconstruction services.
24/7 Emergency Water Damage Restoration Services
The Dri-fix Restoration of Houston team is available to help you with water remediation services whenever you need us. They can come from clean water leaks, contaminated water leaks from a broken pipe, broken appliance or shower, bath, toilet, or even your roof. These types of problems tend to happen when you least expect them, which is why we are at the ready 24/7. Whether in the middle of the night or the morning of Thanksgiving, count on us to help you get rid of water damage.
Call the Best Water Damage Services Company in Houston, TX